The Zoom Podtrak P4 kit is a purchase that I have zero regrets making. I had to purchase this kit to replace my Shure MV7, that died on me at the beginning of a video. You can watch the story and review on my YouTube channel below, or if you enjoy reading instead, be sure to keep reading on below!
Table of Contents
Zoom Podtrak P4 Kit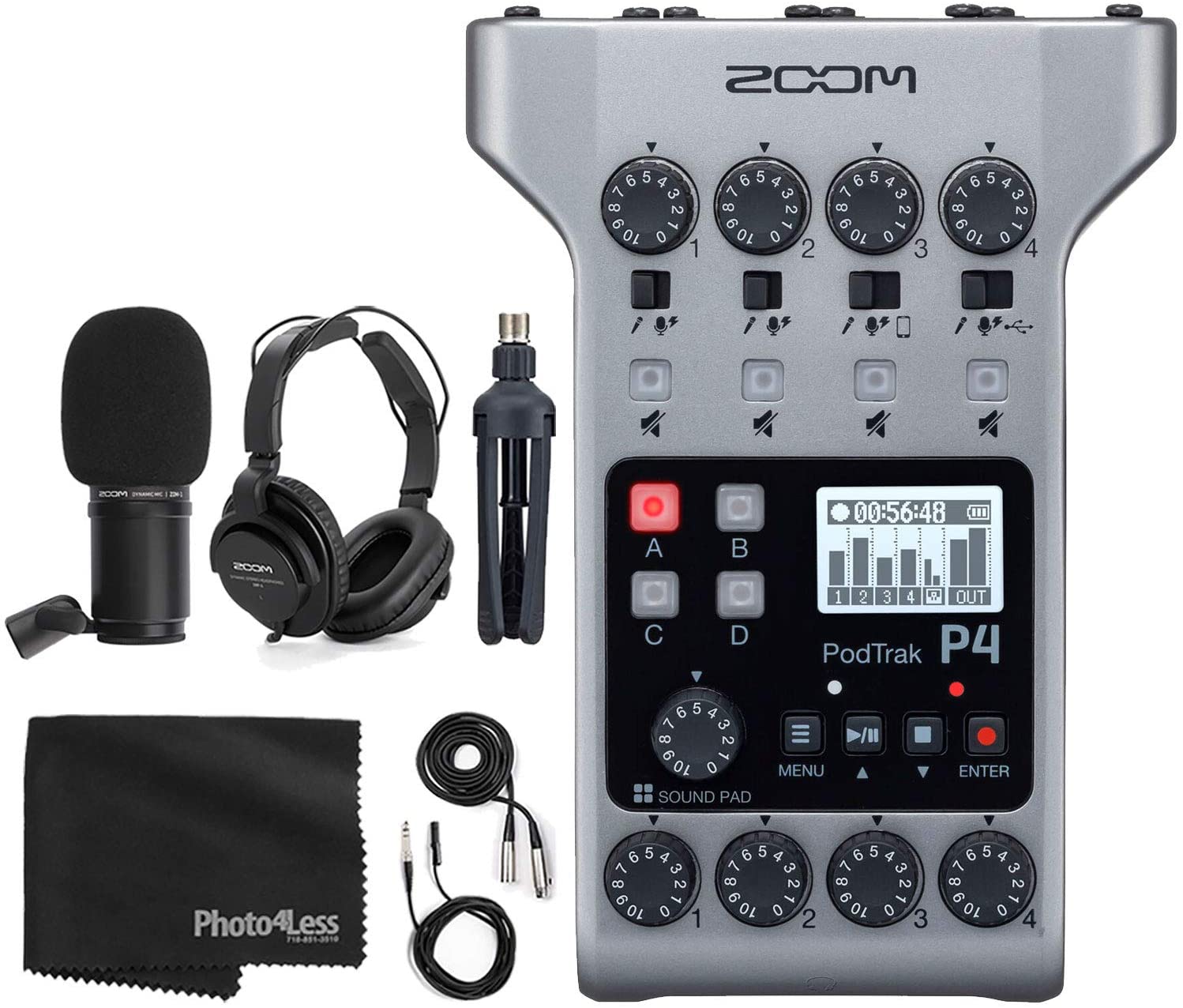 The Podtrak P4 kit comes in at about $320 and provides a tremendous value for creators. The kit comes with:
Zoom Podtrak P4
Zoom ZDM-1 Dynamic Mic
Windscreen
Zoom ZHP-1 Headphones
Zoom Tabletop Tripod Mic Stand
XLR Cable
Zoom Podtrak P4 Features
The P4 is perfect for capturing your audio wherever you're recording. This lightweight recorder has four tracks of XLR inputs that you can use to record your vocals. It allows for independent volume control on each XLR input and also has available slots to capture input from a cellphone as well. The Podtrak has 4 headphone jacks with independent volume control as well, this allows for precise handling of each individual audio channel.
An additional feature of this recorder is the built in sound pads. The sound pads are programmable, so you can add up to 4 different sounds to incorporate into your recording. This is a great addition to this recorder, because it gives you a feature that's typically only available on more expensive soundboards.
When you combine the P4 with the Zoom ZDM-1 in this kit, you get a powerhouse of audio recording. The audio in my YouTube video above all comes from this bundle. The quality has been fantastic and requires little to no post production. So if you're in the market for an audio upgrade on a budget, be sure to take a look at this Zoom bundle!
Check out more reviews on our page here.
Check out the Cached-Out Podcast here.