How much do you like your iPhone? Do you want to protect it from dust, dirt, scratches, and dings? If so, the Supcase UB Pro-iPhone case might be for you. The Supcase UB Pro is a hard shell phone case with an impact-resistant bumper made out of TPU. It has strong dual-layer protection that will keep your iPhone looking new all year round!
Watch the Review if you don't want to read through this post! 
Supcase UB Pro Design
We'll start by covering the design of this case. The case has a full-body design and includes a built-in screen protector. The combination of the hard shell and TPU bumper makes this case very protective against bumps and drops. The case is made to absorb shock and protect your iPhone from cracks or breaks.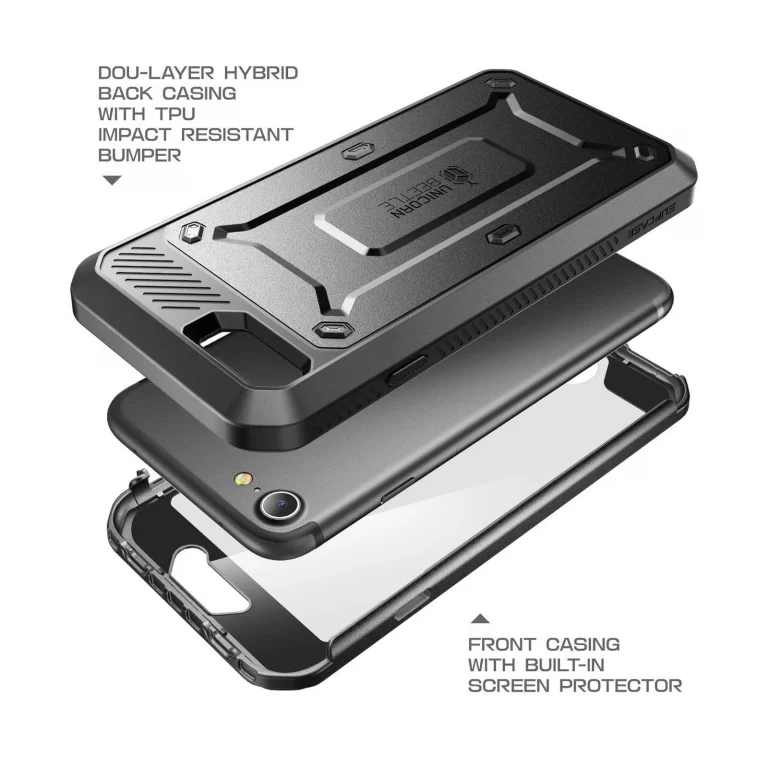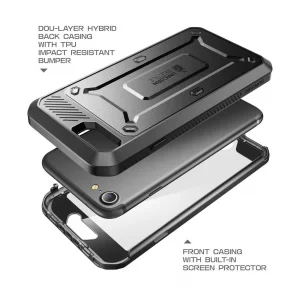 The unicorn beetle pro has raised bezels to protect your screen and camera from scratches and dirt. The power and volume buttons are covered by the case and the lightning cable port is also covered to prevent dust and other contaminants from entering. The case also comes with a stand on the back panel. The stand can be used to prop your phone up in either a horizontal or vertical position. This is great for watching movies, TV shows, or FaceTiming with friends and family.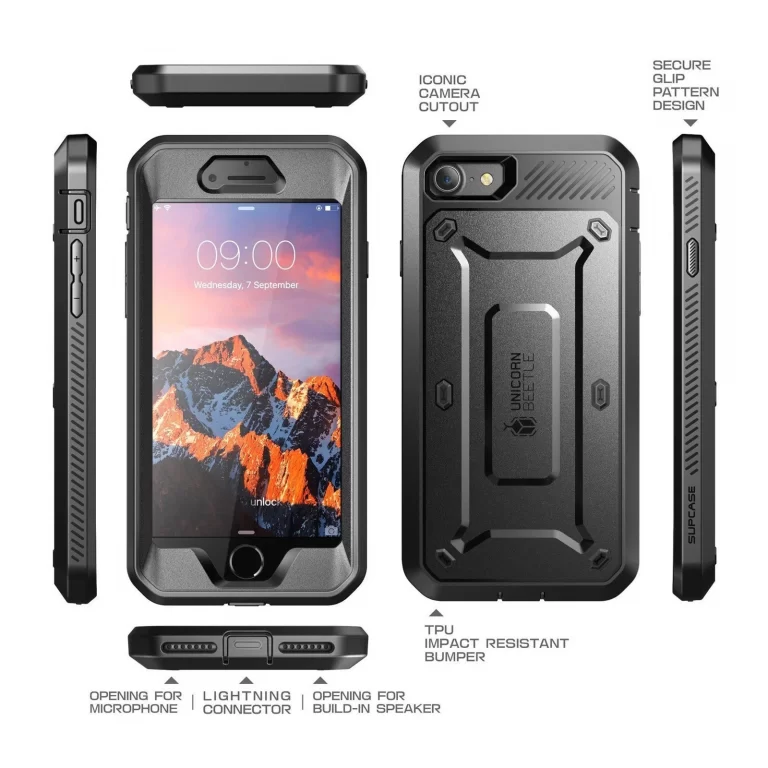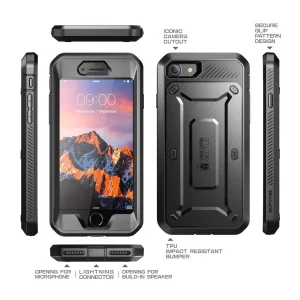 Functionality
Now that we've covered the design, let's discuss the functionality of this case. Besides the great looks, the case also offers wireless charging capability. The Supcase unicorn beetle pro is compatible with wireless Qi charging pads. This allows you to be able to charge your iPhone without having to plug in any cords. Simply place your phone on the charging pad and it will start charging automatically.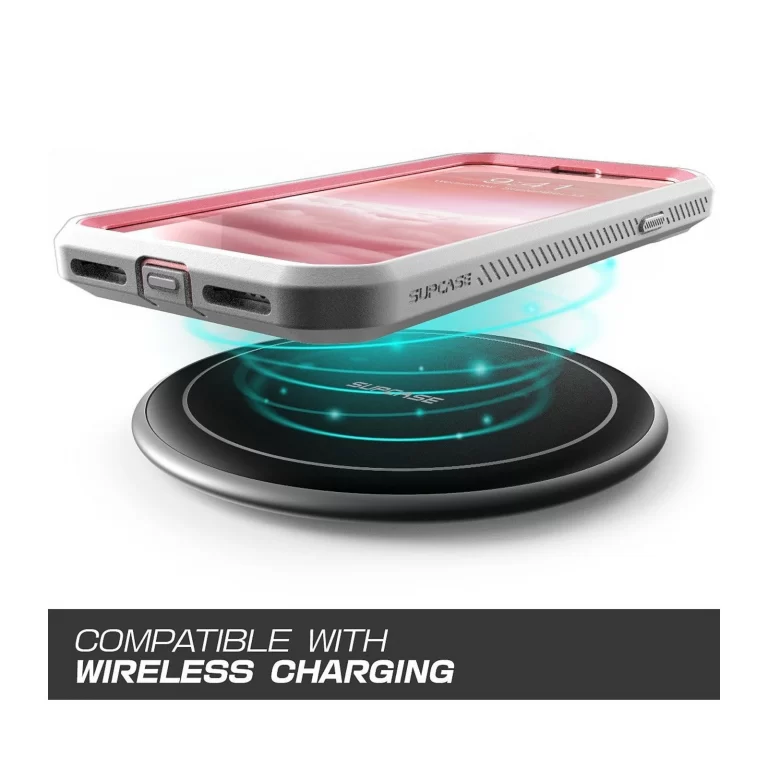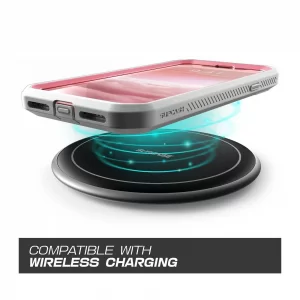 The Supcase UB Pro is also compatible with the iPhone's Face ID feature. The case has a cut-out for the front-facing camera and sensors so you can use your face to unlock your phone or make purchases with Apple Pay.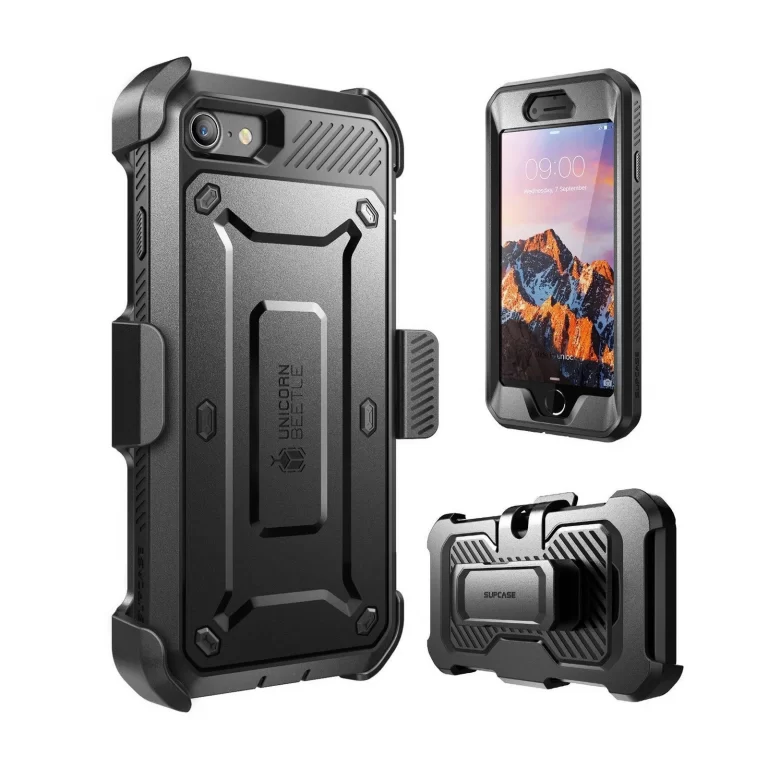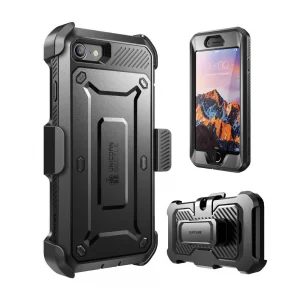 Overall, the Supcase unicorn beetle pro is a great addition to your iPhone's arsenal of protective cases. It has an excellent design that offers both protection and functionality! Probably the best part about these cases is their price tag! You can get the Supcase unicorn beetle pro for as low as $26 on their website. That price is much more affordable, compared to other brands such as Otterbox.
So, if you're looking for a great iPhone case that won't break the bank, then check out the Supcase unicorn beetle pro! We hope you enjoyed this Supcase unicorn beetle pro-iPhone case review. Be sure to check out our website for more reviews.
If you have any questions about this Supcase unicorn beetle pro-iPhone case review, please leave us a comment below! Thanks for reading!