Cool MacBook Pro cases are not just for looks, they also have to be for protection. Picture this, you got your MacBook, you're all excited, you're using it all the time and then one day your hand accidentally slips, and your bag slams on the ground with your MacBook in it. In this scenario, two things can happen. 1 your MacBook can be shattered and you're screwed or 2 you have a case on your MacBook and the case at least protects your MacBook from turning into shark bait.
I say this from experience, and I am sure some of you can relate. This happened to me a few weeks after I got my MacBook. Thankfully I had a case on mine and was spared from having my new MacBook wrecked. Having cool MacBook pro cases is important, but it's good to find a case that gives good protection and doesn't break the bank. I was able to find this in the Supcase Unicorn Beetle MacBook case.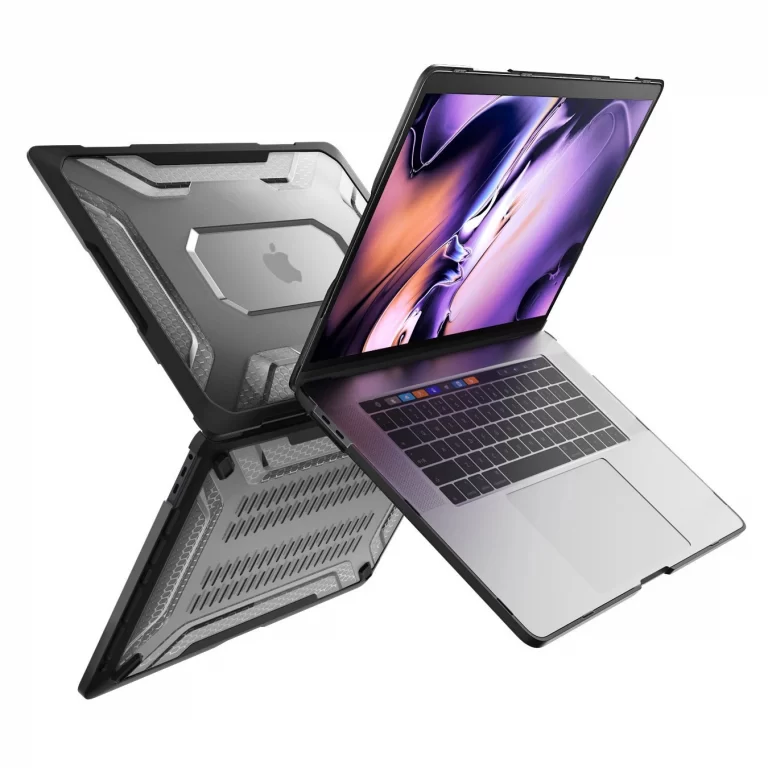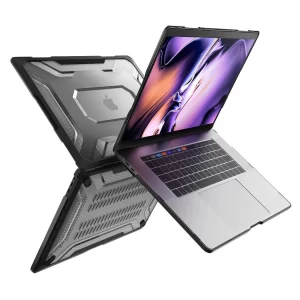 The first thing that caught my attention was how it looked and yes, looks do matter when buying a laptop case or any type of case for that matter. The unicorn beetle is a gorgeous case that combines protection and good looks in a simple package. The case comes In two see-through pieces, a top cover, and the bottom cover. You can get the case in blue or black, I went with the black color for mine.
If you look closely at the case, it has a honeycomb pattern on both pieces. The honeycomb pattern is a very nice compliment that covers the see-through portions of the case. The case has very thick and solid edges, which allow it to provide good protection for your MacBook. If your MacBook gets bumped or dropped, these edges will take the brunt of the force and allow your laptop to stay safe.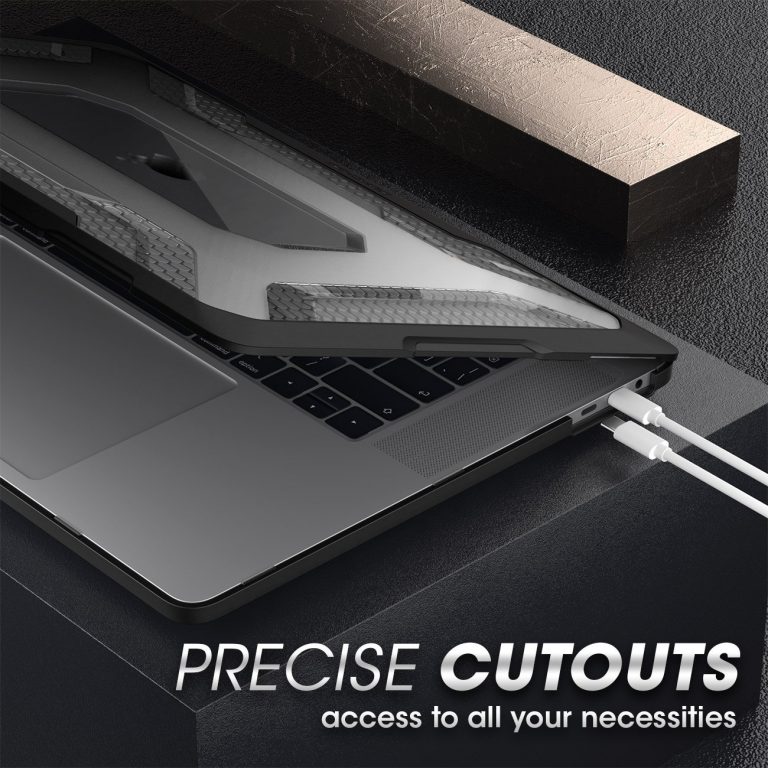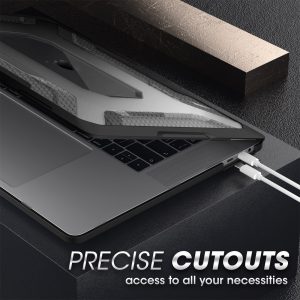 The port cutouts are nicely done. They give a lot of room to allow you to plug in all your dongles and cables. The bottom piece is very well designed. It's ventilated and raised to allow for good heat disbursement. It also has rubberized corners to keep it from sliding around too easily.
Another area I was impressed with, is how well the case fits together. There are no gaps or loose areas, which makes me believe that there will be less chance of the case slipping off my MacBook.
So, to summarize it all up I would say that this case has a lot of things going for it. It provides good protection, comes in different colors, feels solid to the touch, and looks great on my MacBook Pro! If you are looking for an inexpensive way to protect your new expensive purchase, then you should consider the SUPCASE brand.
Support the site by using our affiliate links: