The Beats Flex Wireless Earphones are some of the latest additions to the Beats By Dre line. They're affordable wireless earphones that allow you to listen to your favorite songs without getting tangled by wires. In this blog post, I will discuss my experience with the beats flex and what they have to offer!
Beats Flex Wireless Earphones Physical Features
The Beats Flex are designed to be worn around your neck, so they won't get tangled or misplaced after using them. They have a built-in microphone which allows you to easily make calls on the go. The headphones also come with three sets of ear tips so you can get the perfect fit for your ears. The earphones have magnets built in, which allows them to stick together for easy storage when not in use.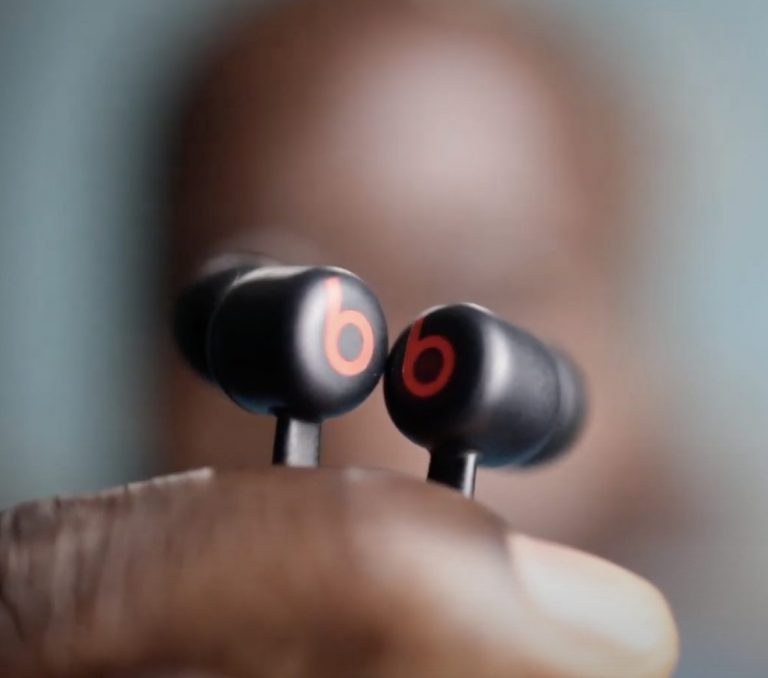 The earphones mirror the design of the Beats X earphones, with one minor difference. The Beats Flex have two control hubs on each side of the cords. The volume, mic and Siri control buttons are  located on one side while the power button is located on the other side. You can tell that the Beats Flex are meant to be budget earphones, based on the cheap build quality of the cords.
Functionality
The earphones were very easy to set up once I had them fully charged. Once charged, I just turned them on and they quickly paired with my Iphone. The beats flex have an impressive battery life, with 12 hours worth of use before they need another charge.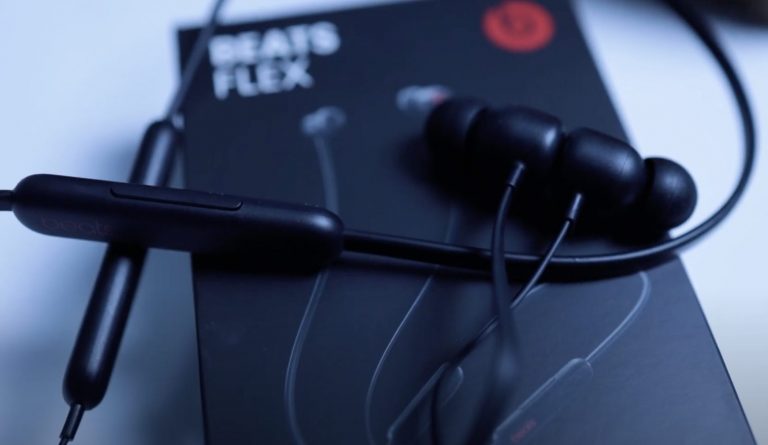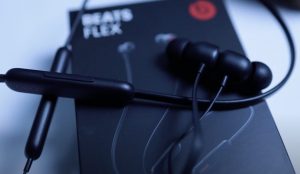 One of the downsides of these earphones is the bluetooth range. I noticed that the Bluetooth connection would cut off as I walked further from my phone. It didn't take much distance to lose connection with these earphones. I found that the Beats Studio Buds provided a longer bluetooth range.
Conclusion
The Beats Flex earphones are currently available for about $69. So if you're looking for an affordable set of wireless earphones then be sure to check these ones out before making your final decision!